You know that moment when you say "Oh, I know where that's from!" - I love that sudden connection.
It happened this weekend when I was watching
Roman Holiday
with my girlfriend. I was watching the scene where the police recognize Audrey Hepburn as the missing princess and the fight scene ensues - and then there she is, Audrey slamming down the guitar over the policeman's head - then suddenly *click* there's a flashback to a scene in Satoshi Kon's animated film
Paprika.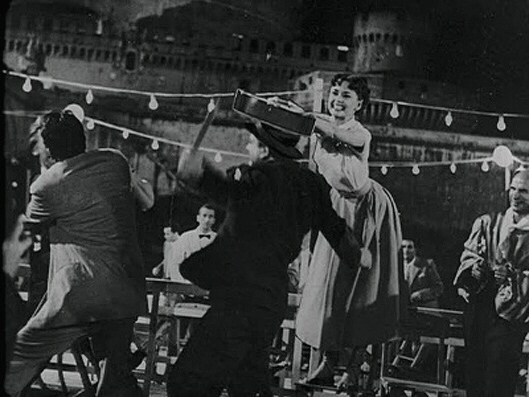 I know that Satoshi Kon was definitely speaking to an older audience, but I wonder if the audience he was intending this for was much older than I thought. Or are these films just that popular? Is there a crossover interest between these two genres of film - Japanese anime and 1950's classics?
Either way, I find myself excited to have made the connection and I look forward to sharing more of these in the future :)